S1E50 - IT Chapter 2 with Andres Guzman
Thank God It's Friday!
2 months ago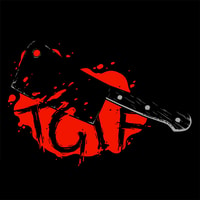 Thank God It's Friday! HOLY SH*T WE'RE AT EPISODE 50! Thank you so much for sticking around and supporting the show in the ways that you have. I appreciate you so so much! This week we are joined for Part II of my IT discussion with Andres Guzman. We discuss the adult lives of the Losers' Clubs and how they have regressed throughout their experiences back in Derry. Hope you enjoy this episode. See you next Friday!
Follow TGIF - Twitter, Instagram, and Letterboxd
Join the Discord
Support on Ko-Fi