S1E26 - Bit with Lulu "Lucy" Pew
Thank God It's Friday!
4 months ago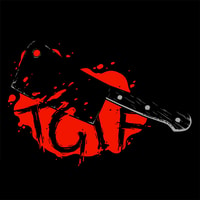 Thank God It's Friday! This week I am joined once again by the amazing Lucy as we discuss the 2019 queer vampire horror movie, Bit. This film is an awesome step forward for representation of kickass women in horror movies. Join us for a crucial discussion on intersectional feminism, queer representation and what women in horror month means to Lucy.... See you next Friday!
CW - violence, gore, blood, transphobia, violence against women.
Follow Lucy - Twitter, Twitch, and Behind The Screams Podcast
Follow TGIF - Twitter, Instagram, and Letterboxd
Join the Discord
Support on Ko-Fi
This podcast is powered by Pinecast.