S1E35 - The Den with Joe and Trace (Horror Queers)
Thank God It's Friday!
5 months ago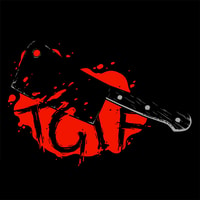 Thank God It's Friday! This week I am joined by Trace and Joe from The Horror Queers Podcast. Trace introduces Joe and myself to the 2013 screen horror The Den.
"A young woman studying the habits of webcam users, witnesses a murder online and becomes the killer's next target."
Join us as we reminisce on the old chat roulette days. See you next Friday!
Follow Horror Queers - Twitter
Follow Trace - Twitter
Follow Joe - Twitter
Follow TGIF - Twitter, Instagram, and Letterboxd
Join the Discord
Support on Ko-Fi
This podcast is powered by Pinecast.