S1E28 - The Conjuring with Ryan Betson
Thank God It's Friday!
3 months ago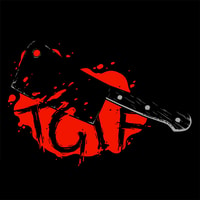 Thank God It's Friday! This week we welcome back Ryan Betson from The Popculturists, if you remember Ryan isn't the biggest horror fan but is a HUGE fan of The Conjuring. For this episode we dive into the first installment of The Conjuring-verse built by the incredible filmmaker James Wan.... See you next Friday!
CW - graphic content, supernatural themes, harm against children, harm against animals.
Follow Ryan - Twitter, The Popculturists, For The Players Podcast, The Young and The Wrestlers.
Follow TGIF - Twitter, Instagram, and Letterboxd
Join the Discord
Support on Ko-Fi
This podcast is powered by Pinecast.