S1E31 - Thirteen Ghosts with Billy Styler
Thank God It's Friday!
3 months ago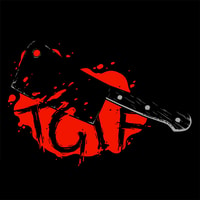 Thank God It's Friday! This week I am joined by YouTube horror content creator Billy Styler. By day Billy spends his time exploring the unexplained horrors on the internet and by night he is an astrology expert... obviously. Join us for a hilarious episode of TGIF where we explore the unknown in Thirteen Ghosts.... See you next Friday!
CW - violence and supernatural themes, death, suicide, self-harm, mental illness, murder, and grief.
Follow Billy - YouTube, Twitter, and Instagram
Follow TGIF - Twitter, Instagram, and Letterboxd
Join the Discord
Support on Ko-Fi
This podcast is powered by Pinecast.