S1E48 - The Lodge with Jerry Sampson
Thank God It's Friday!
3 months ago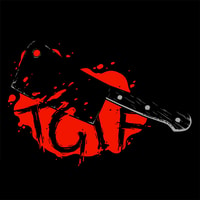 Thank God It's Friday! This week I am joined by the incredibly talented horror screenwriter and staff writer for Ghouls Magazine, Jerry Sampson. For this episode, we talked about the incredibly bleak psychological horror, The Lodge. Join us as we talk about shit kids and shit Dads. See you next Friday!
Follow Jerry - Twitter.
Follow TGIF - Twitter, Instagram, and Letterboxd
Join the Discord
Support on Ko-Fi