S1E49 - IT (2017) with Andres Guzman
Thank God It's Friday!
2 months ago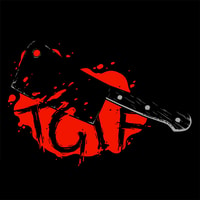 Thank God It's Friday! This week we are joined by the awesome Andres Guzman, co-founder, managing editor & writer of The Underscene. This week is Part One of a Two-Part Series that Andres and I did together discussing IT and IT Chapter 2. This was an absolute pleasure to record and Andres and myself dive into the incredible films that get better each time you watch them. See you next Friday!
Follow TGIF - Twitter, Instagram, and Letterboxd
Join the Discord
Support on Ko-Fi