S1E27 - The Cabin in the Woods with Ken Sledge
Thank God It's Friday!
4 months ago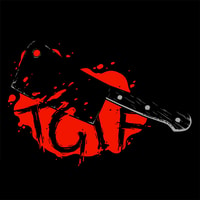 Thank God It's Friday! This week we are joined by awesome guest Ken Sledge from the Sledgehammer Horror YouTube Channel. This week we talk about one of my ultimate favourite cosmic horror movies The Cabin In The Woods. Join us for an absolute RIOT of an episode as we laugh our way from start to finish.... See you next Friday!
CW - violence, gore, and death.
Follow Sledgehammer Horror - Twitter, YouTube, and Instagram
Follow TGIF - Twitter, Instagram, and Letterboxd
Join the Discord
Support on Ko-Fi
This podcast is powered by Pinecast.