S1E25 - The Slumber Party Massacre with Reyna Cervantes
Thank God It's Friday!
4 months ago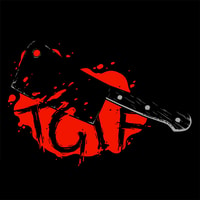 Thank God It's Friday! This week we are blessed to be joined by the awesome Reyna Cervantes from the podcast Horror in Session. Reyna introduced me to The Slumber Party Massacre which absolutely blew my mind with it's it's girl power! The movie has a kickass cast alongside some incredible filmmaking by Amy Holden Jones. It was super awesome to sit down with Reyna to discuss this movie for Women in Horror Month.... See you next Friday!
CW - Graphic violence/gore, death, mental illness, sexual content (consensual), gendered violence.
Where to find Reyna - Twitter and Horror In Session Podcast
Follow TGIF - Twitter, Instagram, and Letterboxd
Join the Discord
Support on Ko-Fi
This podcast is powered by Pinecast.