S1E39 - Bonus Episode: Interview with Vin DiSanti (Womp Stomp Films)
5 months ago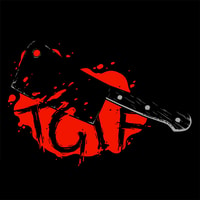 Welcome to the first ever bonus episode of TGIF. For this episode I was honoured to be able to sit down and chat with award winning Writer, Director and Producer, Vincene DiSanti. Vin is best known for his work on the incredible fan film Never Hike Alone that pays the ultimate homage to the Friday 13th universe. Vin and I discuss the beauty of working on films, creating something special for Friday 13th lovers and his upcoming animated short Ghost Chicken (which I am DYING to check out!
Follow Womp Stomp Films- Twitter, Instagram, Facebook and Womp Stomp Films.
Follow TGIF - Twitter, Instagram, and Letterboxd
Join the Discord
Support on Ko-Fi
This podcast is powered by Pinecast.