S1E42 - Boys in the Trees with Marcey and Bede
Thank God It's Friday!
3 months ago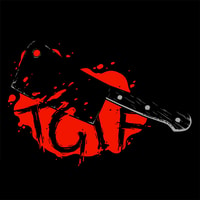 Thank God It's Friday! This week we are joined by Marcey and Bede from the Super Network! A media network filled with incredible podcasts, videos, and articles! (please check them out!). This week we discuss the stunning Australian film, Boys in The Trees. It brings together all of my favourite horror elements and creates a beautiful narrative that blends supernatural with reality. Hope you enjoy this episode. See you next Friday!
Follow Marcey on Twitter | Follow Bede on Twitter | Follow the Super Network on Twitter
Follow TGIF - Twitter, Instagram, and Letterboxd
Join the Discord
Support on Ko-Fi