S1E30 - Near Dark with Buddy Watson
Thank God It's Friday!
3 months ago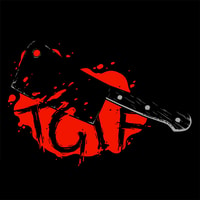 Thank God It's Friday! TGIF has hit the big 3-0 and to celebrate we are joined once again by the wonderful Buddy Watson. Buddy and I have been talking about vampire movies on and off for the better part of a year, we both love the genre so what better way to bring in a milestone than talking about vamps with one of my fab movie buff mates. This week Buddy and I dive into the awesome 80's horror flick, Near Dark.... See you next Friday!
CW - violence, gore, murder, death, and sexual content (consensual).
Follow Buddy - Twitter, Radio Watson, Radio Watson Podcast
Follow TGIF - Twitter, Instagram, and Letterboxd
Join the Discord
Support on Ko-Fi
This podcast is powered by Pinecast.