S1E47 - What We Do in the Shadows with Britt Sandler
Thank God It's Friday!
3 months ago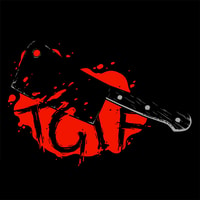 Thank God It's Friday! This week we are joined by the awesome Britt Sadler, horror lover and PR creative to discuss the hilarious mockumentary What We Do In The Shadows. Join us for a barrel of laughs and some fun facts about the movie that surprised us both! See you next Friday!
Follow Britt - Twitter and Instagram
Follow Bodhi the golden retriever - Instagram
Follow TGIF - Twitter, Instagram, and Letterboxd
Join the Discord
Support on Ko-Fi