S1E38 - Midsommar with Konstantina Mantelos
Thank God It's Friday!
4 months ago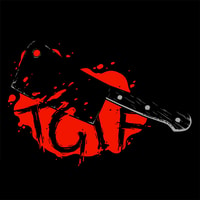 Thank God It's Friday! This week we are joined by the incredibly talented Konstantina Mantelos, lead actress in the supernatural horror release Anything for Jackson and writer and producer for her own film company Spinning Top Pictures. For this episode we dive into the incredibly deep and fascinating folk horror, Midsommar directed by Ari Aster. This episode was such an honour to record! See you next Friday!
CW - Suicide, death, gore, drugs, and toxic relationships.
Follow Konstantina - Twitter, Instagram and Spinning Top Productions.
Follow TGIF - Twitter, Instagram, and Letterboxd
Join the Discord
Support on Ko-Fi
This podcast is powered by Pinecast.