S1E40 - The Happening with Zac Morris
Thank God It's Friday!
4 months ago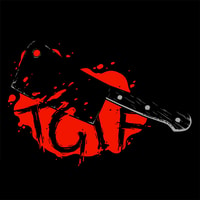 Thank God It's Friday! This week we are joined by writer, director, filmmaker and YouTube content creator, Zac Morris. Zac is best known for his amazing horror movie deep dives and things you missed videos on his YouTube channel CZsworld. For this episode we dive into the 2008 M. Night Shyamalan film, The Happening. See you next Friday!
Follow Zac - YouTube, Instagram, Twitter and CZsworld Website.
Follow TGIF - Twitter, Instagram, and Letterboxd
Join the Discord
Support on Ko-Fi
This podcast is powered by Pinecast.