S1E32 - Halloween II with Sloane
Thank God It's Friday!
6 months ago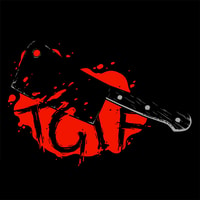 Thank God It's Friday! This week I am joined by the incredible Sloane writer and horror lover. This week we dive into the controversial sequel to Halloween, Halloween II. This movie has some of the craziest scenes and the BEST one liner of any Halloween movie ever made... See you next Friday!
CW - violence, murder, and sexual content.
Follow Sloane - Twitter
Follow TGIF - Twitter, Instagram, and Letterboxd
Join the Discord
Support on Ko-Fi
This podcast is powered by Pinecast.