S1E29 - Oculus with Nathaniel J. Darkish
Thank God It's Friday!
3 months ago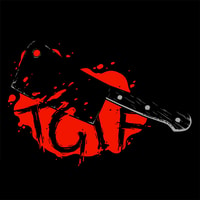 Thank God It's Friday! This week we are joined by horror author, educator, and co-host of The Scream Kings podcast, Nathaniel J. Darkish. We dive into the beautiful supernatural horror film written and directed by the master Mike Flanagan, Oculus... See you next Friday!
CW - violence, gore, domestic violence, supernatural horror, and death.
Follow Nathaniel - Twitter, Scream Kings Twitter, Scream Kings Website, and Scream Kings Podcast. Follow TGIF - Twitter, Instagram, and Letterboxd
Join the Discord
Support on Ko-Fi
This podcast is powered by Pinecast.