S1E64 - Poltergeist (1982) with Tyler T.
Thank God It's Friday
5 months ago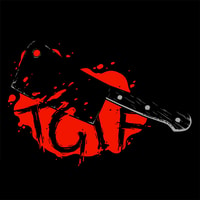 Thank God It's Friday! This week I am joined by the hilarious Tyler, Co-Host of the Married with Children Podcast and creator of the upcoming B&W All Night Podcast. Tyler is a seasoned expert on this week's film, please enjoy this episode, Tyler is incredibly passionate about this film and brings so much to the discussion, it was an absolutely fantastic experience. See you next Friday!
Follow TGIF - Twitter, Instagram, and Letterboxd
Join the Discord
Support on Ko-Fi
Support TGIF: A Horror Movie Podcast by contributing to their Tip Jar: https://tips.pinecast.com/jar/tgif-a-horror-movie-podcast