S1E36 - The Exorcist with Pat / Snoogs
Thank God It's Friday
5 months ago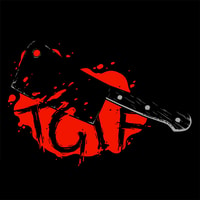 Thank God It's Friday! This week we are joined by the ever so lovely Pat from The Aussie Gamers Express Podcast. We dive into the nitty and grittiness that is The Exorcist. Based on the horrifying novel written by William Blatty, The Exorcist has gone on to be named one of the most scary movies of all time. Join us for the usual laughs, deep dives, and fun facts. See you next Friday!
CW - violence, gore, blood, vomit.
Follow Pat - Twitter
Follow TGIF - Twitter, Instagram, and Letterboxd
Join the Discord
Support on Ko-Fi
This podcast is powered by Pinecast.